LOCKDOWN RESTRICTIONS, CONTACTLESS VIEWING, APPROS, DELIVERIES & SALES
Good news! While our showroom is currently closed under Level 3 restrictions, we can still demonstrate, appro, deliver & sell rugs, carpet & sisal.
To facilitate contact-less viewing and appros, we have set up space outside our warehouse (down the driveway at the rear of our showroom premises). We have also implemented social distancing and work safe practices to ensure the safety of our Clients and Staff.
While viewing and/or taking a rug or samples on appro, we request that you wear a mask and adhere to the social distancing, and hygiene requirements (as will our staff). In order to view in person or appro our rugs, let us know what you are interested in, and we'll have it ready for you to view or collect.
Alternatively, we can arrange for contact-less delivery of your selection (charges may apply).
Virtual Consultation:
Why not contact us for a virtual consult? Our Account Managers are on hand for phone or video consults – we can also give you a tour of our showroom, so you can virtually browse our collections!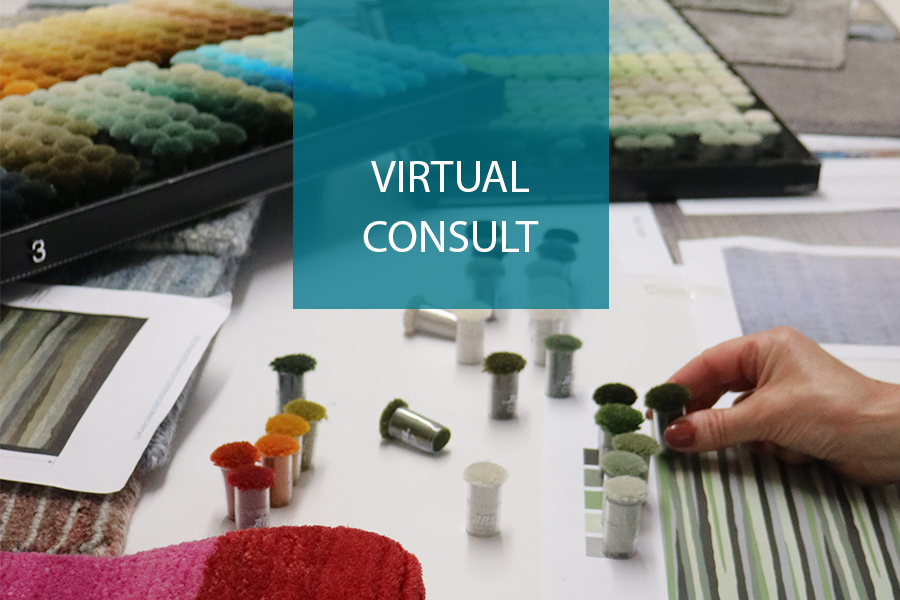 CONTACT US:
Visit all our Rug Collections here, or check out some great deals in our Clearance or Seconds Collections.
If you have any queries regarding our contactless viewing, appro, delivery services & virtual consults, please don't hesitate to let us know.
We'd love to hear from you.
Keep safe and well.